While this is always a special moment, 2020 Mother's Day will be unique and we will remember it forever. The celebration this year will be very different from that of previous years and will be marked in our memory for many years.
Although we will not be able to go out to celebrate it on the street or meet with the whole family due to the situation the restrictions implemented by the Coronavirus, celebrating this day and showing these special women in our lives how much we appreciate them is more important today than ever.
And whether you're looking for the perfect gift for you mother, your grandmother or your wife, at Monpiel we have created a list with ideas for you to surprise that special woman on this mother's day.
Surprise your mother with a leather bag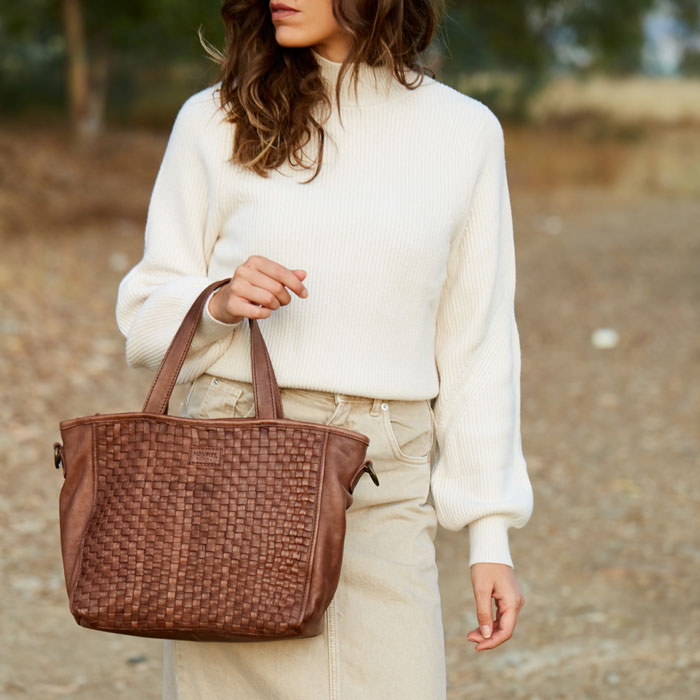 If there is a gift that you will always look good in, it is with a leather bag. What woman doesn't love to be given a bag?
And the Shopper bag by Monpiel is the perfect choice. Its large size allows you to carry the laptop if necessary. So your mother will be able to carry all her things comfortably and looking fantastic. The hand-braided panels give it that handcrafted touch that sets it apart and makes it a special and unique gift. In addition to chic and elegant, this bag will last your mother for years! It's that kind of detail that you will have for a long time and will remind you of every time you use it or see it in your closet. Although we are pretty sure that you will spend little time in storage and a lot hanging from your favorite woman's shoulder.
Leather belts for stylish mothers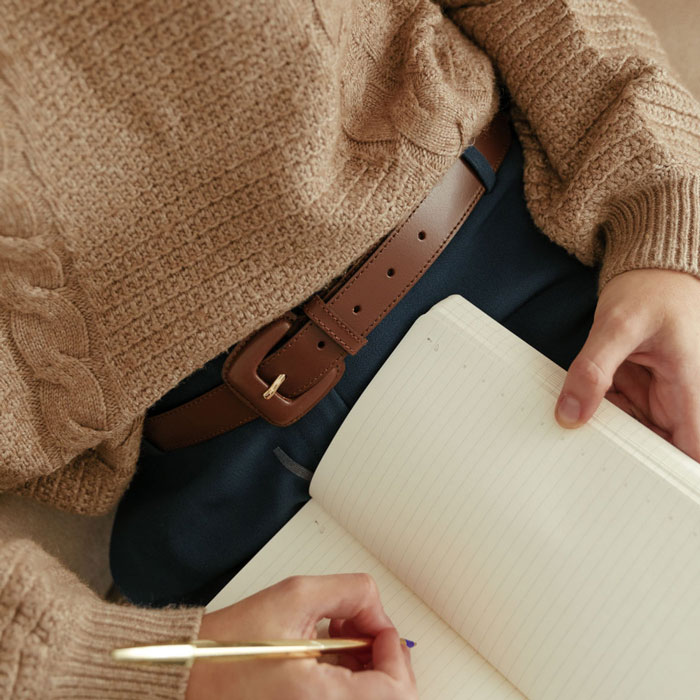 For this height of 2020 you already know that leather belts are the must-have accessory of the season . And we also already know that they will be the star of summer looks. Yes, that is what you are thinking, the ideal accessory to give a chic touch to that summer dress that you are wanting to wear as soon as you can go outside again.
This Monpiel model is perfect because it can be used with everything! Dresses, pants and looks both summer and winter. So it is that type of accessory that will be used throughout the year and that will also be very economical. The buckle is lined in leather the same color as the rest of the belt, with the characteristic high quality leather of Monpiel. Designed and manufactured to withstand the passage of time and constant use.
Another plus of this accessory is that it is made in Spain in an artisanal way, and in these times we need to support industry and national artisans more than ever. You will find it in several colors, all very classic and timeless, so whatever your choice will be a success.
Large leather wallet, the perfect gift for mom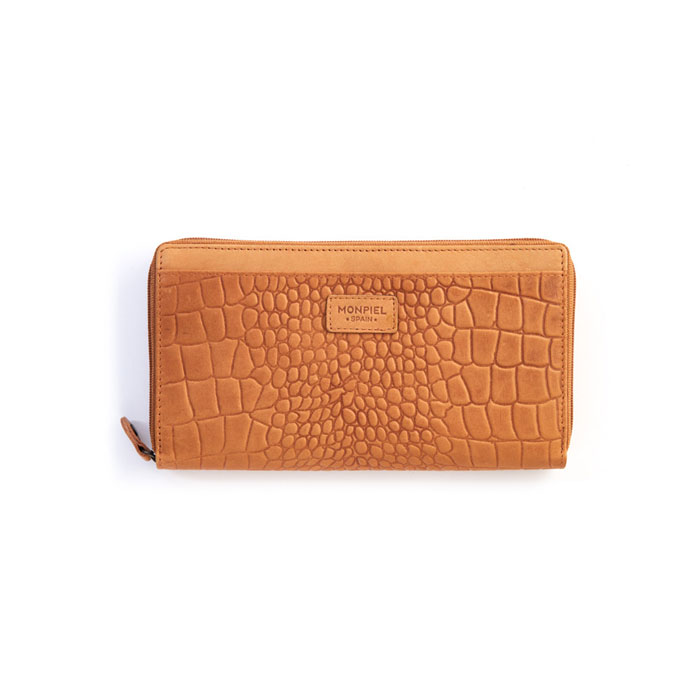 Are you looking for an affordable yet stunning Mother's Day gift ? Monpiel's large embossed leather wallet is what you need.
We assure you that it will become your mother's favorite accessory, you will not be separated from her! It is one of the favorite accessories of our clients and we will tell you why.
This leather wallet is very comfortable and practical. It can be used as a mini bag when you leave home and you do not need to carry more than your money, cards and a few other small things. And since it has a zipper, your belongings will be safe and you will not lose anything on the way. It also has another small pocket, with a zipper too, for coins. The quality is 100% natural leather of high standard and best of all, the design is beautiful! With the coconut leather embossed finish it is one of those accessories that attract attention but in a subtle way so you can use it daily without tiring. Come on, you will earn a smile from your mother with this safe gift!
Leather purse, a gift for Mother's Day for less than € 20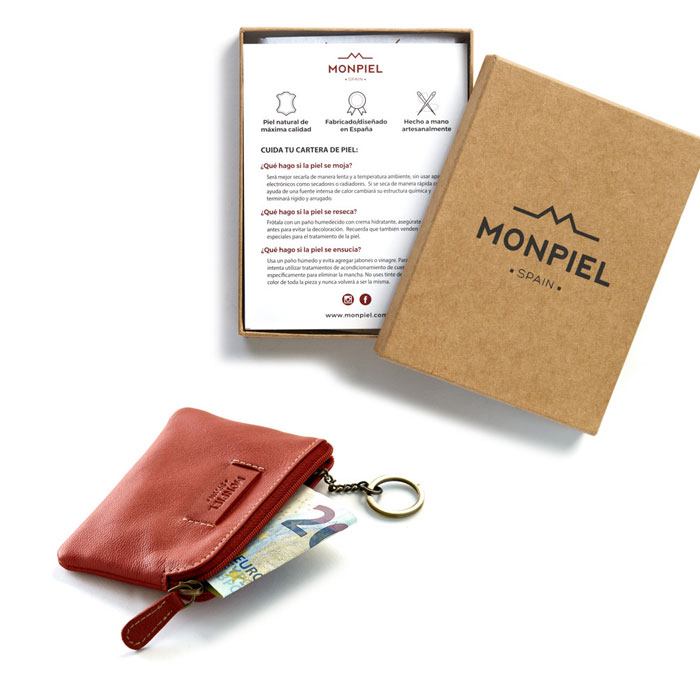 We know that the times are not easy and that our budget this year may be more limited. Do not worry! A small budget does not mean that you cannot buy your mother a quality gift that lasts for eternity.
And it is that in Monpiel we have the perfect economic gift for Mother's Day and for less than € 15 . And it is not only of good quality and very economical but it is beautiful and practical. This fur purse for some magical reason has great capacity! It does not take up almost space, so it is the perfect complement for women who like to use bags that are not very large, but even though it is a small piece, it fits inside a lot and has a double zippered compartment so you can carry the coins separately. 
Our products are very well presented, perfect for gifts!
From Monpiel we send a very Happy Mother's Day to all our clients and to all women amazing that make our world a better place. Happy mommy day!